The exeperience of a flight starts long before the flight itself.
Recently, we had an interesting and intense collaboration with the national flight operator, AirMoldova.
The task was to develop a visual communication identity for 2019 – an umbrella for a series of promotional and image campaigns. Moreover, this identity was to be extended to a number of products involved in the flight experience of travelers. All with one condition – to keep the logo and the basic blue colour.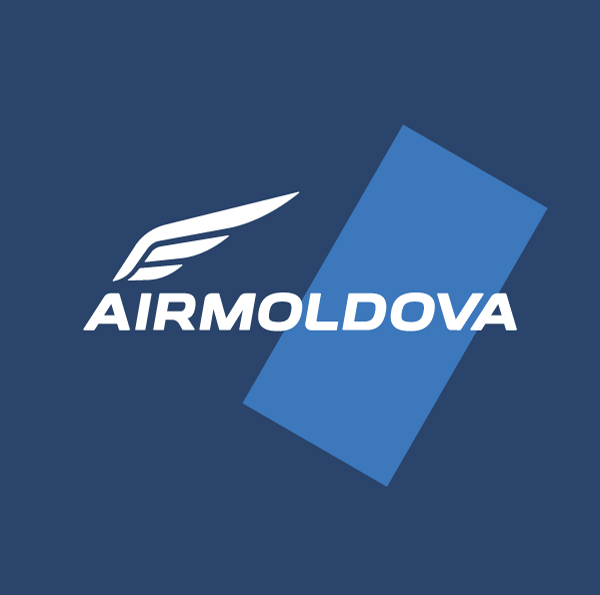 The visual presence of the competitors showed us how the design shouldn't be. To make a difference, we created a pattern based on a simple rectangular shape, rotated at 30 degrees.


Using this pattern, we continued with dynamic collages, where the destinations of Air Moldova played the central role.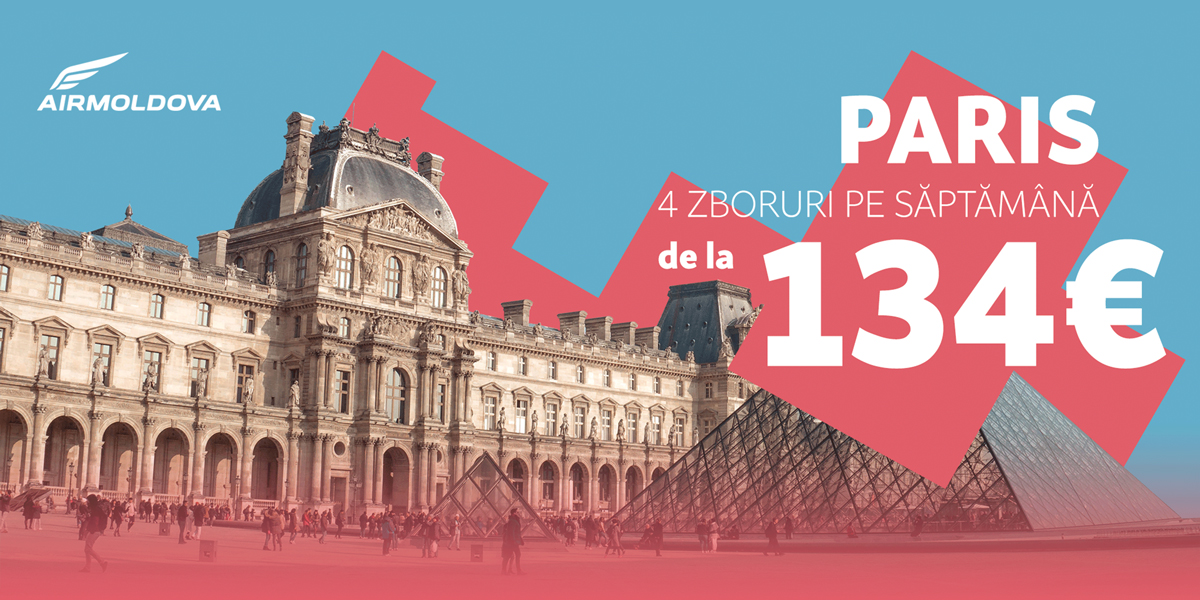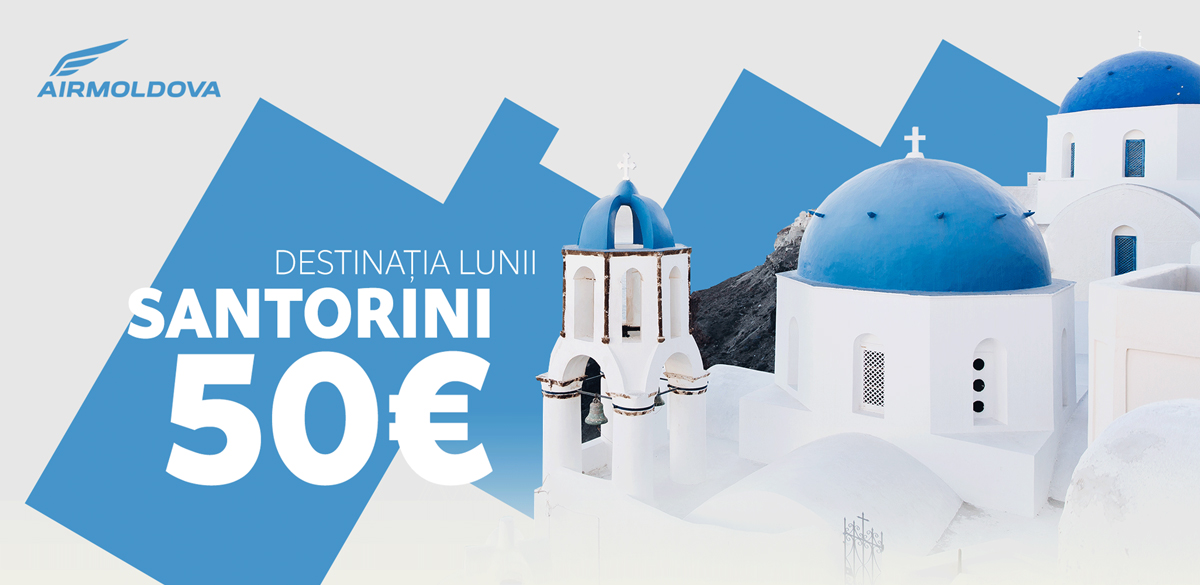 We used collages for the image campaigns as well, where the sky distance is smaller due to Air Moldova services. Here the visual element unites the two destinations.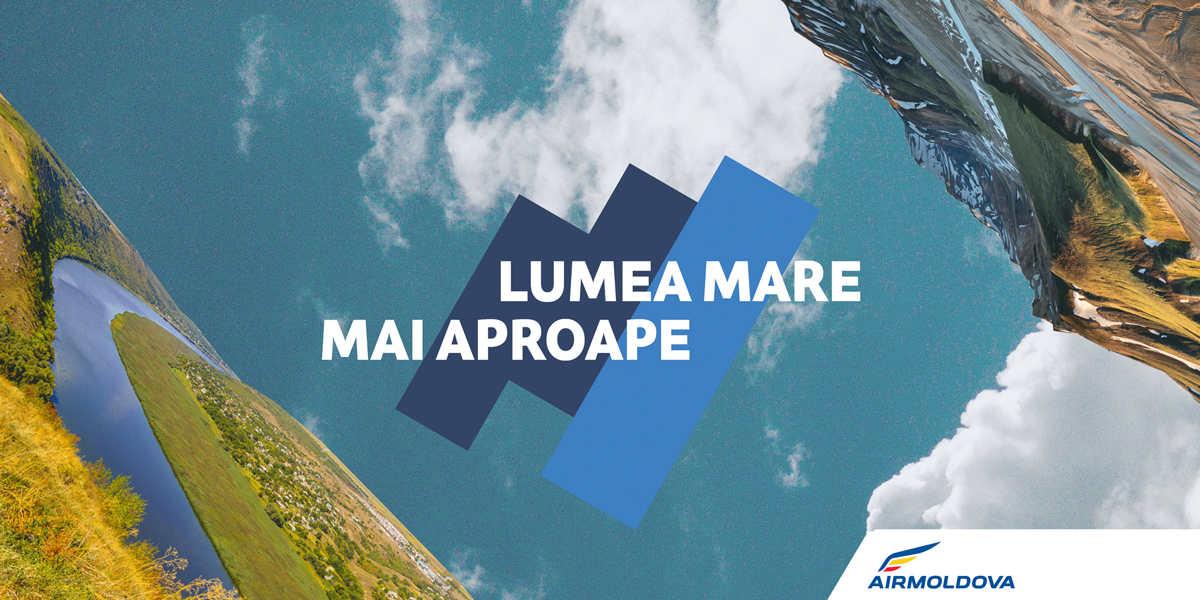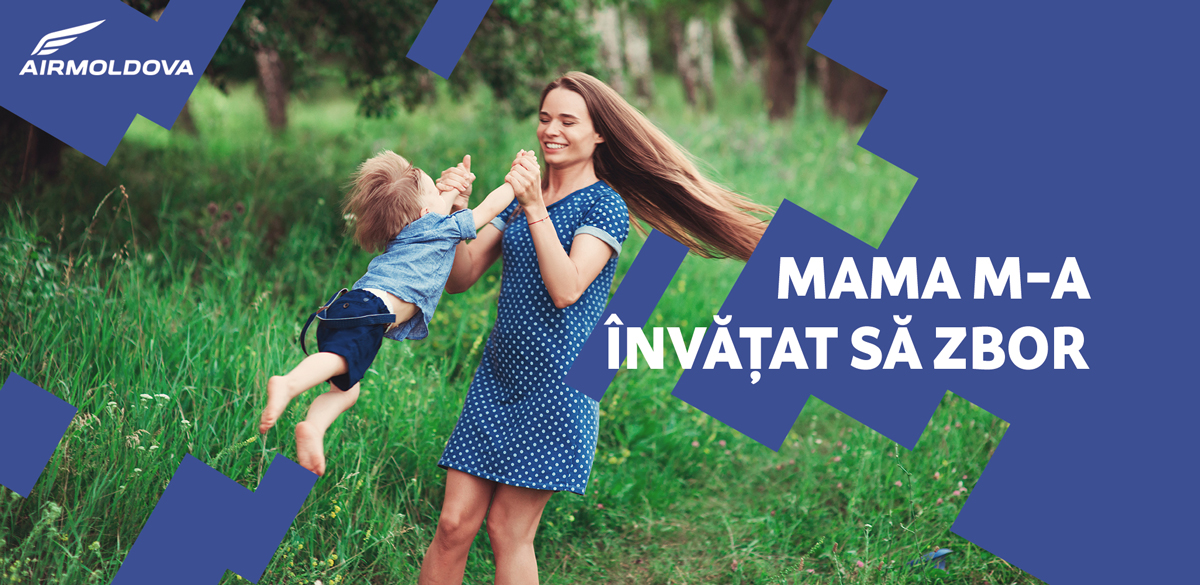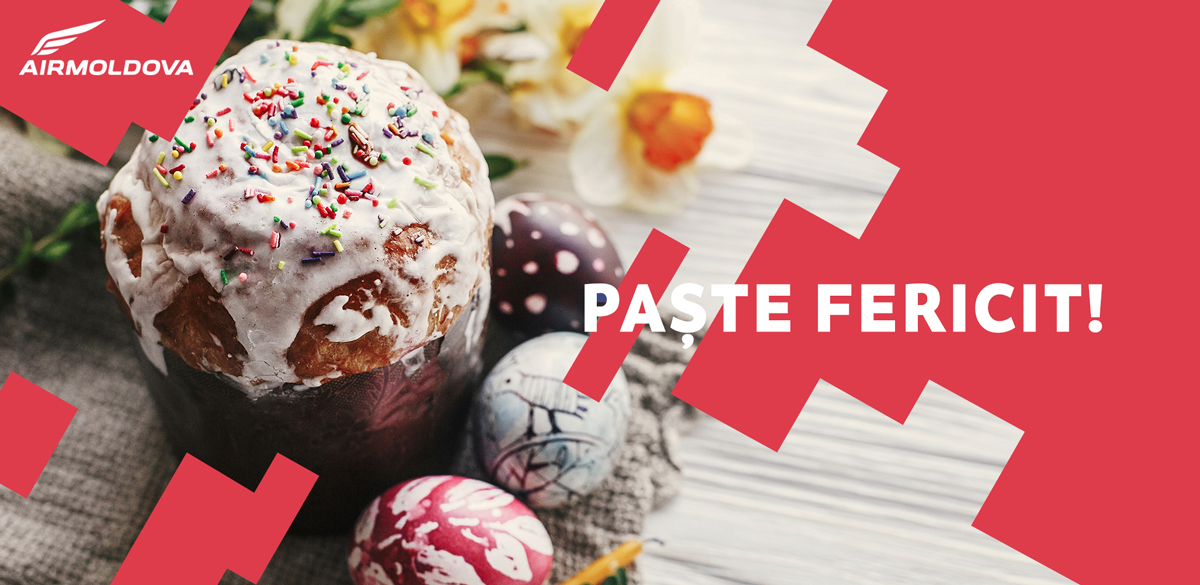 The same graphic elements were used in a slightly different way for holiday campaigns.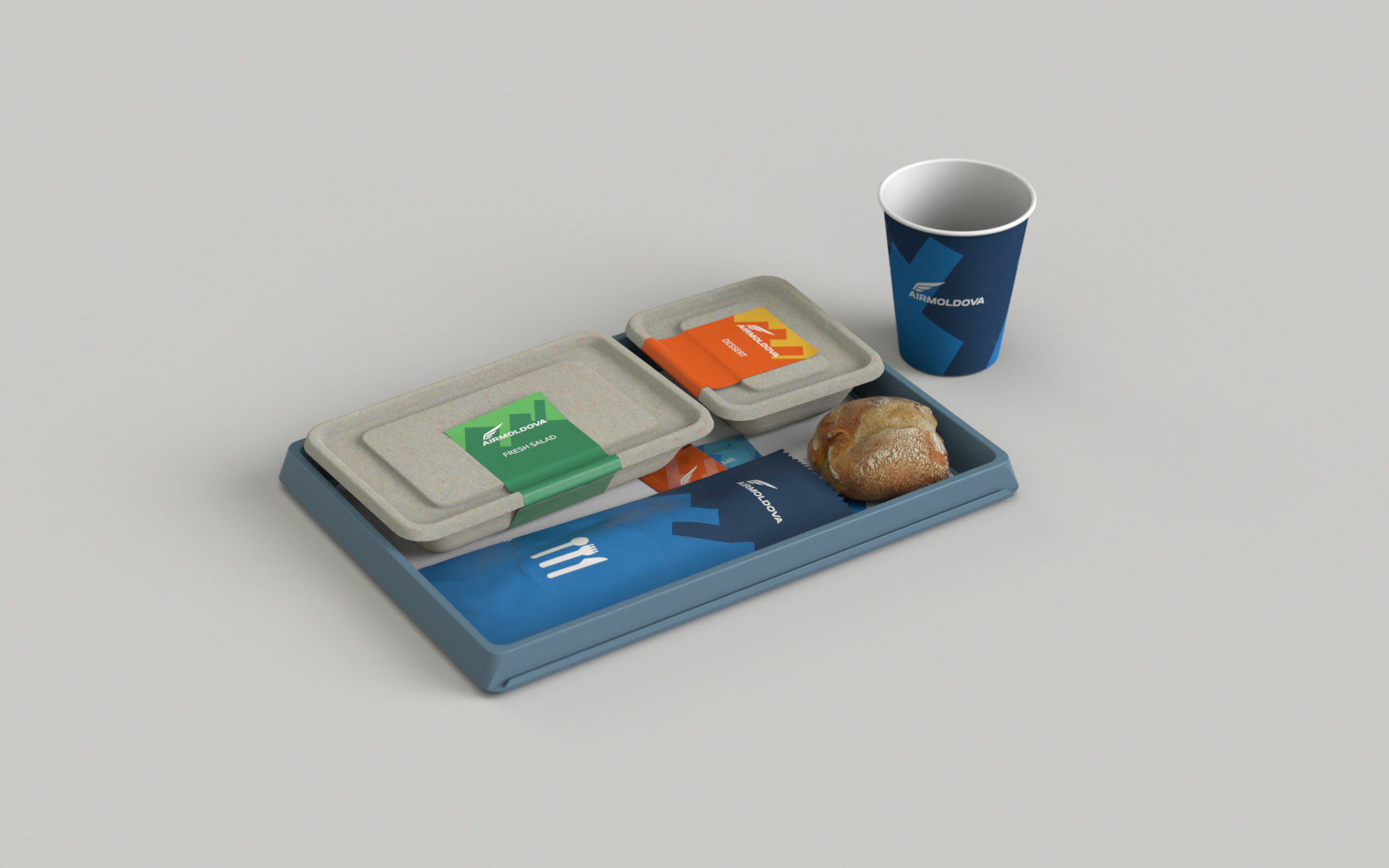 Branding is good when served in small, systemic portions throughout the entire travel experience. Therefore, the visual identity was also extended to the aircraft. We developed the design of the whole on board serving food set. We even proposed to switch from plastic to biodegradable tableware, or at least recyclable.
It was a great experience working with this team of professionals.